Whether you're relocating to Tacoma, Seattle, Olympia, or another nearby city, there are many reasons to learn how to become a Washington resident. If you fill the Washington state residency requirements, you can enjoy numerous benefits regarding college tuition, healthcare, and more. Students may want to become residents because they can reduce the amount they pay at community colleges and in-state universities.
Whether you are trying to identify Washington residency requirements for tax purposes or a driver's license, there are a few steps you need to take. From establishing residency in a Washington city to showing proof of your identity, you need to complete the state's checklist before enjoying the perks of Washington residency.
Why Become a Resident in Washington?
You probably already have a clear idea about why you want to move to Washington but do you really need to register as a resident? You'll quickly find some great advantages to making your citizenship official.
Some people choose to become a Washington resident because the state is one of the few places you can go in the country where there is no state income tax.
Becoming a resident of Washington can also help if you are a student and want to qualify under Washington in-state tuition requirements. Schools like the University of Washington charge in-state residents about $27,638 for an academic year. In comparison, students who lack Washington proof of residency end up paying nearly twice as much at $53,019 per year.
Washington residents often report having a greater sense of well-being than residents in other states.
Some people learn how to become a Washington resident because they want to access top jobs. In 2019, Washington was recognized for having the third-best economy overall among the 50 United States. It also ranked as the top state in the nation for growth.
Washington has a strong, diversified economy and highly satisfied residents. With its location near both mountains and oceans, it is a popular spot for kayakers and hikers. From experiencing the great outdoors to avoiding state income tax, there are a variety of reasons why you may want to learn how to get residency in Washington.
How to Become a Washington Resident
How long does it take to be considered a resident of Washington? More importantly, what do you need to do to fill out your Washington residency application? Here's what you need to do.
The Requirements
The Washington definition of residency involves anyone who takes actions in order to live in this state for more than a transient or temporary basis. Even if someone is a resident of another state, they can be considered a Washington resident as well.
According to the Department of Revenue, someone is a Washington resident if they maintain their residence in Washington for personal use. They may also live in a vessel or motor home and be a resident as long as they live in the state and aren't a resident of another state.
If you don't fit either of those two Washington residency requirements, you may still fit other residency conditions. You can be a Washington resident if you are registered to vote in the state, have a state professional license or possess a business license in the state. You may also fit Washington residency requirements if you receive benefits through one of the state's public assistance programs or get a driver's license from the state.
You can also declare residency in Washington if you use a local address for state or federal taxes. In addition, you can become a resident if you use your residency to hold a public office, obtain a fishing or hunting license, or use it for judicial actions.
The Forms
Many people worry about filling out a Washington residency form. In reality, learning how to become a Washington resident is fairly simple. If you can vote, drive, or own property, you can be a Washington resident. You don't need a Washington residency application to start the processing of becoming a Washington resident.
The Steps
Washington residency laws are fairly straightforward. If you take any of the following actions, you can fit the Washington definition of residency.
Register to vote in the state of Washington.

Get a Washington State driver's license.

Maintain a residence for personal use.

Buy property in the state for personal use.
If you want to get started on establishing Washington residency, one of the best things you can do is register to vote either online, by mail, or in person.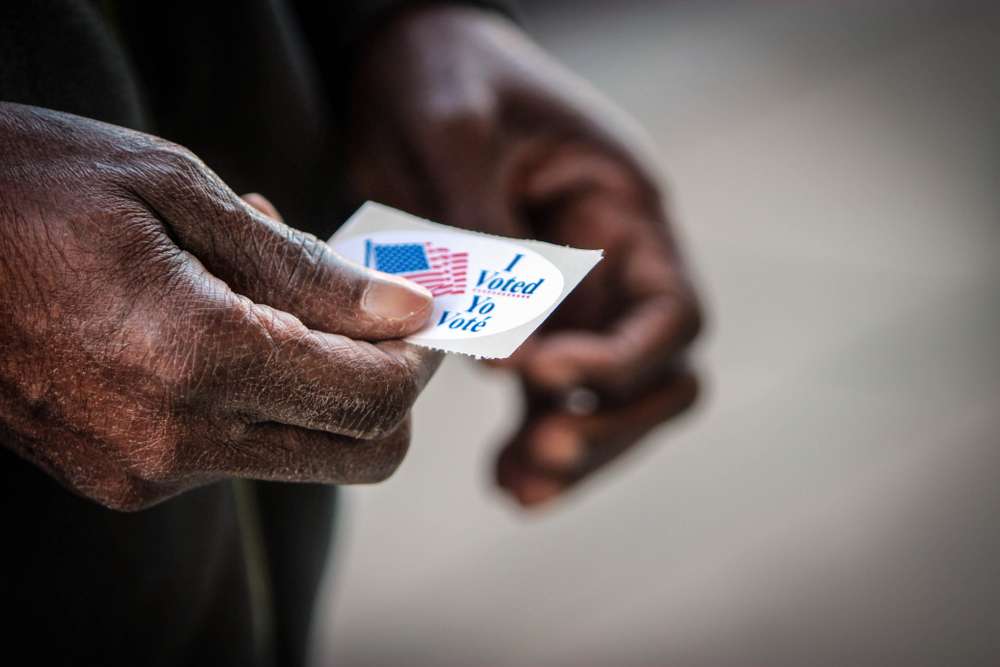 When you have gained your Washington proof of residency by registering to vote, you can also get your standard driver's license or enhanced driver's license. To get your license, you will need to go to the Department of Licensing in your area to get your vision checked, take a written test, and go on a driving test.
To get your driver's license, you must bring along at least two documents to prove your primary address is in the state. It must also be in your name, your spouse's name, or your parents' name if you are between the ages of 18 and 25.
This proof of address could be a USPS change of address letter from the last two months, tribal ID, a Washington voter card, or a home utility bill from the last two months. You could bring in business mail from a state or federal agency, proof of homeownership, DHS benefits letter, Washington school transcripts, a homeowners' insurance policy, or an auto insurance policy from the last two months.  Additionally, you can use a Selective Service card, a paycheck or pay stub, or a U.S. military document issued within the last year.
Washington Residency for Tuition Purposes
Sometimes, students want to learn how to become a Washington resident for tuition purposes. Considering how much tuition costs without this benefit, it makes sense to fill out their Washington residency form at their school to qualify for in-state tuition.
How long do you have to live in Washington to be a resident for tuition purposes? In order to fulfill Washington state residency requirements, you need to live in the state for a full year.
During this time period, you aren't allowed to attend more than six credits a quarter because the state will assume you are in Washington for educational purposes. The one-year residency requirements for Washington only start counting when you aren't here for tuition purposes. Because of this, you should plan on moving here a year earlier than you want to go to college if you want to pay in-state tuition.
Benefits of Being a Washington Resident
People learn how to declare residency in Washington for many different reasons. Some want to gain their Washington residency because they want to vote in county or state elections. Others want to fulfill Washington residency requirements for tax purposes.
You may want to become a Washington resident to save money on college tuition. While some soon-to-be residents simply want to make their move to the state official by switching their residency status. Once you have officially changed, you can enjoy all of the benefits of being a Washington State resident.
You Can Get Started on Your Washington Residency Today
If you already live in the state, finding out how to become a Washington resident is quite simple. All you need to do is develop legal ties and relationships in the state. From getting your voter registration to applying for your driver's license, there are a number of things you can do to become a Washington resident right away.
For those who are planning a relocation to Washington, we have top-rated movers serving the area who are ready to help you! Give All Ready Moving a call today at (360) 507-2447 or complete the Request a Quote form on this page to get a free moving estimate!