Wondering if moving to Graham, Washington is the right choice for your family? You've come to the right place. As local movers and packers in Graham, we know this city like the backs of our hands. To help make your decision easier, we've collected everything we know about this charming community in one place. Ready to discover if Graham is your new home? Let's get started.
Graham Population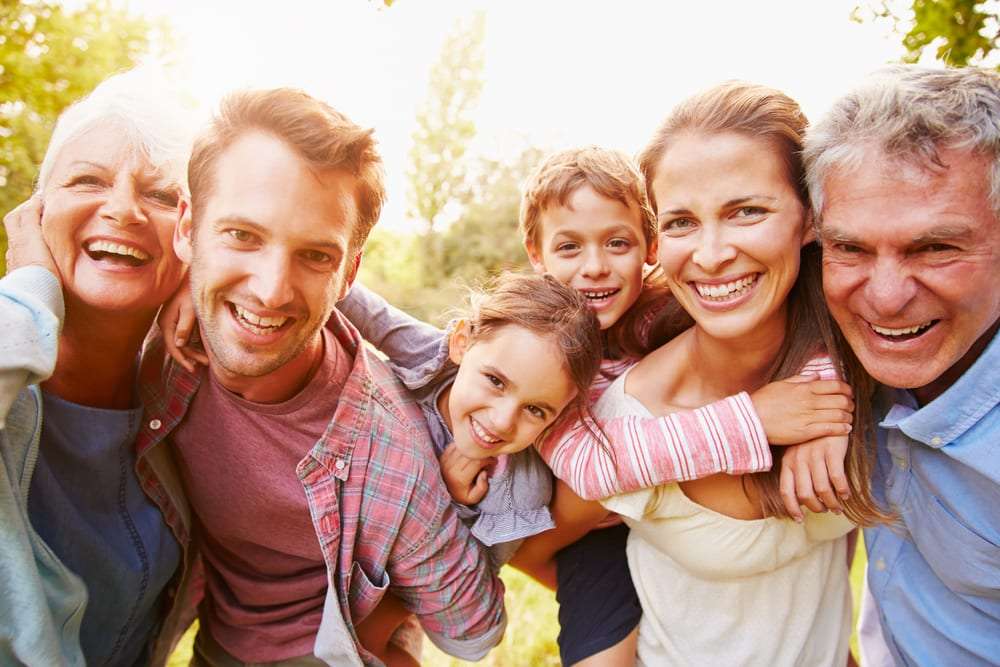 Graham is home to just under 26,000 people, with a median age of 34. Sixty-five percent of residents here are married, and more than half the population is made up of families with young kids, making this a highly family-oriented community. While Graham's population is 84% White, 6% of locals are multiracial, 6.5% are Latinx, 2% are Black and 2% are Asian.
While a healthy percentage of Graham residents were born and raised here in Washington, about 37% of locals relocated here from out of state. Another 7% were born outside of the US and emigrated here to be part of the Graham community. Most of the adults in Graham earn their income from a salary, although 20% of the population is retired, and 8% are self-employed.
The Cost of Living in Graham
Overall, living in Graham is relatively reasonable! The most pressing cost when looking at a new community, is, of course, housing costs. The median home price of Graham, WA homes for sale is $244,300 and has been trending upwards for the past few years. The largest share of houses here sell for between $250,000-$300,000, and though you will find plenty of homes selling for less than $250,000, you'll find very few that reach the $1 million price sticker.
While 84% of Graham locals own their homes, the remaining 15% choose to rent instead. The average rent in Graham is $1,466 per month in 2019, which is a 3% increase from the previous year. Since most folks here own at least one car, it's important to note that transportation prices in Graham are lower than the American average. One cost that is higher than average is healthcare, which costs 22% more in Graham than elsewhere in the United States.
Graham Neighborhoods
Graham has plenty of beautiful neighborhoods with stunning homes for sale and apartments to choose from. The main zip code in Graham is 98338, and the main area code is 253. If this is your first time moving to Graham, you might be overwhelmed by all the choices, which is why we're here to help with a little information on our favorite places to live in Graham.
Town Center: Want to live in the heart of the action? Graham's Town Center neighborhood has a median home price of $395,000 and an average rent of $2,618 per month. Despite being in the center of town, the area is considered suburban, and is mostly made up of single-family homes!
Kapowsin: The largest neighborhood in Graham, Kapowsin offers affordable living, with a median home price of $337,000 and an average rent of just $1,500 per month. Kapowsin is considered a rural area based on its population density and is made up of beautiful homes on very large plots of land.
Meridian Ave: Located on Graham's east side, this district is characterized by a mix of medium-to-large single-family homes. Homes here were mostly built after 1970, and have a median sales price of just $325,600. Renting on Meridian Ave is also affordable, with an average cost of $1,600 per month.
Things to do in Graham
View this post on Instagram
One of our favorite things to do in Graham is to get outside and enjoy the area's vast natural beauty. Frontier Park is one of the best places to visit when you want to enjoy the outdoors in Graham. The park spans a total of 71 acres and in addition to its large green spaces, also features a playground perfect for the kids, turfed play areas, walking trails, and a quarter-mile race track.
Frontier Park is also the location for one of the biggest annual events in Graham, the Pierce County Fair! (And yes Graham, WA is in Pierce County)The fair takes place each August and includes everything you could want, from live music to horse and cattle shows, to delicious carnival-style food. During other times of the year, the Park also hosts other local events, from music performances to cultural festivals and everything in between.
Education in Graham
Students living in Graham will attend schools in the Bethel School District, specifically Graham Elementary School, Frontier or Cougar Mountain Middle Schools, and then Graham-Kapowsin High School. GKHS is a large high school, catering to over 1,700 students. The school is committed to bringing up well rounded, highly educated students, and in fact, lays out a goal that every student will:
Take at least one Advanced Placement Class and
Be involved in at least one extra-curricular club or sport.
Adults living in Graham are also well-educated. Nearly everyone over 25 has surpassed high school, with 20% having also received their bachelor's, and 1% also holding a Master's Degree.
Graham Jobs
Wondering what kind of careers are available in Graham? The area's local economy supports about 11,982 jobs, and that number has been increasing year over year. The median household income in Graham is $78,600, which is more than $20,000 higher than the national median and slightly higher than the Seattle-Tacoma-Bellevue Area, making this a fairly affluent community.
What kind of jobs are there in Graham? The most common occupations are in management, administrative and sales roles, although construction and transportation jobs are also prevalent here. The largest industries in Graham are healthcare, retail trade, construction, and manufacturing, with education leading closely behind. Since it's only 20 miles from Graham, WA to Tacoma, WA, some residents choose to work in the city as well.
The Weather in Graham
The climate in Graham is fairly moderate, with an average temperature that ranges from 35 to 80 degrees. Like Seattle, Graham gets a reasonable amount of rain each year. However, the area rarely dips below freezing, so you won't have to worry about shoveling piles of snow when you live in Graham. The best time to move to Graham is from July to August when the weather is warm and sunny!
Graham Restaurants
Wondering where the best places to eat in Graham are? There are plenty of amazing restaurants in this community, but these two top the charts:
Amici Italian Eatery
Looking for the best Italian food in Graham? Look no further than Amici Italian Eatery. This family-owned restaurant has been serving the community since 2005 and offers everything from brick oven pizza to delicious pasta dishes.
Puerto Vallarta of Graham Mexican Restaurant
From tacos to fajitas, tostadas to enchiladas, this classic Mexican restaurant has all your favorites. The authentic atmosphere makes for a fun night with the kids, or out with your friends!
Tips for Moving to Graham, WA
So, should you move to Graham, WA? We might be biased, but we think the answer is, yes! This community is warm and welcoming, with safe, family-friendly neighborhoods, plenty of jobs and stunning surroundings. When moving to Graham, remember these key points:
Both renting and buying a home here is affordable.
Residents here have a higher income than average.
There's always something fun to do in Graham!
Already planning your relocation? All Ready Moving is the local Graham moving company you can trust for a smooth, worry-free transition. To learn more, give us a call today at 360-507-2447, or fill out our online contact form.